Making Outdoors as Beautiful as the Indoors
At Xquisite Installations, Inc you will not find just another contractor but will find experts in the field of hardscaping. We will help you turn the area around your home into an outdoor paradise which will leave you stunned.
Even the wildest designs that you can come up with will be turned into reality. Our expert team will include you in the process of designing in case you haven't already chosen one. You will continue to be a part of the entire process of building a beautiful hardscape of the finest quality while remaining within the budget that you have specified.
We have gained expertise in all types of hardscape remodeling in all types of climates. We will assure you that once we are done with our work, you will be very proud of it and will definitely be hosting a lot more parties outdoors than you previously had.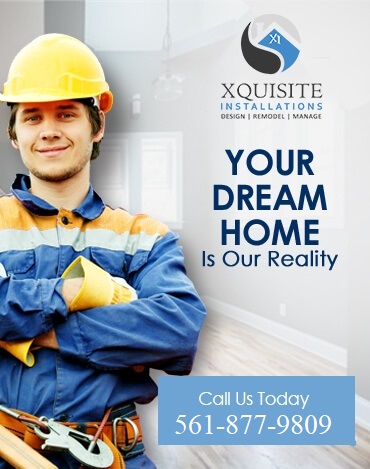 Our Commitment to Excellence
Xquisite Installations, Inc is fully equipped to handle all of your hardscape and landscape remodeling needs in a timely and customized manner. Our dedication to superior customer service and a high work ethic have earned us the respect of our clients and of others in the remodeling industry.
Frequently Asked Questions
We were so pleased with the quality of work, communication and professionalism from Xquisite Installations. They completely turned our outdated kitchen, living room and bathrooms into updated beautiful spaces!!! Outstanding work and amazing team!
Definitely recommend!
-Krista F
I used Xquisite Installations  for the first time to renovate my kitchen. I came up with the idea of how I wanted it to look and they provided the materials. Alex was very nice and responsive to any problems that came up (and there were not many!). The workers were professional, fast and took great attention to details. The kitchen looks amazing, it got so many compliments from our guests!
-Brianna T
Discover how we can help turn your dreams into reality!
Creating a functional kitchen from the ground up isn't an easy task. Think about efficiency. Think about how you actually use the space. If people have all the room in the world—like when they're planning a kitchen in a new home—they think more is more. So they make the distance between the island and the…
If you are considering a home remodeling project, the most important decision you can make is selecting a professional home remodeler to do it. Your home is too valuable of an asset to entrust to anyone but a professional home remodeler. Perhaps your home needs a full-scale renovation to transform its outdated appearance into an…